Garage Door Openers
Back To Our Services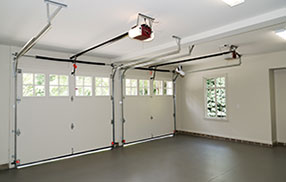 There is no other service provider better qualified to handle your garage door opener repairs and installations than Garage Door Repair Riverview. You shouldn't have to waste valuable time trying to figure out why your garage door will not close completely. We can tell you that when this happens, quite often it is because there is an issue involving your opener. The other possibility is that there is something in the path of the doors, which your opener is sensing. The sensor will not allow your doors to shut if something is in its path. This protects you and your car. It is that the average homeowner may not be aware of. With the help of our professional services, it will be easy for our experienced service technicians to determine what is causing the trouble with your doors.
Best Quality of Service
At Garage Door Repair Riverview, we not only provide the best manufacturer products, we undoubtedly provide the best quality of service in the area. There are tons of manufacturer brands to choose from, some are better than others. Also, certain brands are well-known for offering specific features that may be of interest to a particular customer. When you're in the market for a new opener, let us help you understand the differences between the various types and the brands. You'll be surprised to know that some are more powerful than others. This may be necessary for one type of door but not for another type of garage door. It is possible to buy the wrong type. When this occurs, you will inevitably have to have another one installed that is better suited for your type of door or have garage door repair made, soon after purchasing your new opener. Both can be avoided. You don't even have go broke trying to get the services that you need. Why not purchase one that will be affordable and durable by contacting us today for a complimentary consultation.